2000HP Drilling Rig Mud System Sent to Finland
2020-04-01
On March 20th, one set
drilling mud system for 2000HP drilling rig
will be shipped to one oilfield in Finland. The whole drilling mud system was disassembled into a single equipment and shipped to Shanghai port in batches by several transport vehicles.
The drilling mud system is composed of
mud shaker,
mud cleaner, vacuum degasser, high speed centrifuge, liquid and gas separator,
mud agitator
, sand pump, water tank, oil tank and electric control system. After shipped to the site, The system will support the customer's 2000HP rig and undertake mud screening and purification during drilling process. Because the drilling project uses a generator set, Brighway supply 4 sets oil tanks for the customer to store sufficient fuel oil.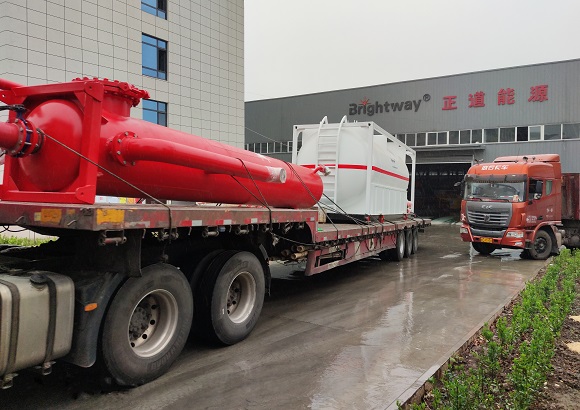 The whole project is strictly managed, Brightway technical engineers has been keeping full communication with the customer in the material, production process, quality inspection, assembly test and other links. Finally completed the production of the project on time, and established long-term close and friendly cooperation with customers.
As a professional oilfield drilling rig mud system manufacturer, Brightway company provides integrated oilfield mud solution and production of mud equipment for our customers.
Précédent : HDD Mud Recovery System for 107t HDD Rig in India
Prochaine :Shipment of Oil Base Drilling Cuttings Disposal System